The first College Week Bash has officially come to an end! I saw 3 entertaining games: Curry College vs. Eastern Nazarene College, Salem State University vs. Nichols College, and Boston College vs. Providence College. It was good to get out and check out some collegiate action before the high school season ramps up, and as usual, I had a long list of Bash Favs. I narrowed it down to 3 favs per team so let's take a look: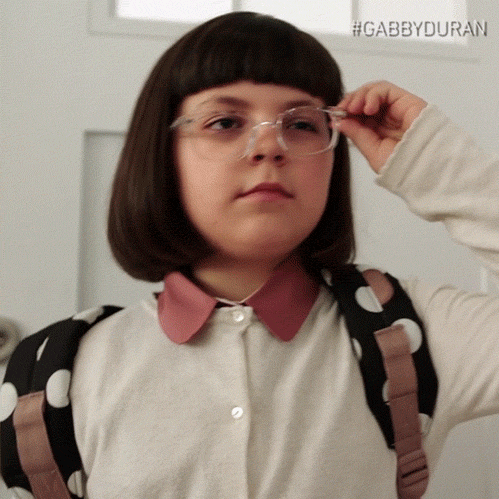 Eastern Nazarene @ Curry College
Final: 
ENC: 78
CC: 68
Thanks to the great Milton, Mass evening traffic, my 15 min drive to Curry College turned into 45 minutes, and me missing the whole first quarter. Curry was also handing out t-shirts before the game and I missed a chance to get one of those, too. I was down bad to start the evening.
This game was competitive throughout. ENC had a 2-point lead going into the half and a 5-point lead heading into the 4th. ENC broke open the game in the 4th, led by Delaney Walker, who scored five straight points with under 6 minutes left to push the lead to double figures. 
Bash Favs: Statlines
ENC || Alondra Jimenez: 16pts, 12 rebs, 5 asts, 6stls
CC || Lauren Dunn: 17pts, 5 rebs, 5 stls
Bash Favs: ENC
Alondra Jimenez || G|| Sr.
Delaney Walker || G || Jr. 
Michala O'Donoghue ||G|| Jr.
Alondra Jimenez controlled the game and tempo in the second half, and her transition playmaking was a significant difference in the game. She throws beautiful outlet passes that lead her teammates perfectly to the rim and plays with poise when orchestrating the offense in the halfcourt. The stats don't lie. Her rebounding and defensive energy indicate how tough of a guard she is. 
Delaney Walker was a 2nd half KILLER! I felt like she was relatively quiet the first 2 quarters, came out of the locker room after halftime and was TURNT. Walker went 5/6 from the field and 3/4 from the three in the last 20 minutes of action. She also added 8 steals in the victory. Walker is about that life.
Michala O'Donoghue was extremely effective by doing the most simple stuff. She had a HUGE 6 4th quarter points, and they were all 1 dribble 10-foot pull-ups. O'Donoghue doesn't complicate or force anything and takes what the defense gives her. It may not look like it on the stat sheet, but O'Donoghue's overall performance was essential to helping ENC win. 
Bash Favs: Curry 
Kristyanna Remillard ||F|| Sr.
Kylie McCarthy ||G|| So
Lauren Dunn ||G|| Fr
How do you not like Kristyanna Remillard's performance? She dropped 20 in a game where she got anything she wanted down low. She powers through defenders, finishes strong, and gets to the free-throw line. Remillard shoots a high percentage from the charity stripe, which I absolutely love.
Kylie McCarthy is a DAWG! Her court demeanor is awesome. She steps on the floor, all business and on a mission. McCarthy dropped a double-double (13pts, 10 rebs ), and she never came out of the game. She gives high energy and high-octane effort for a near 40 min, and she always produces.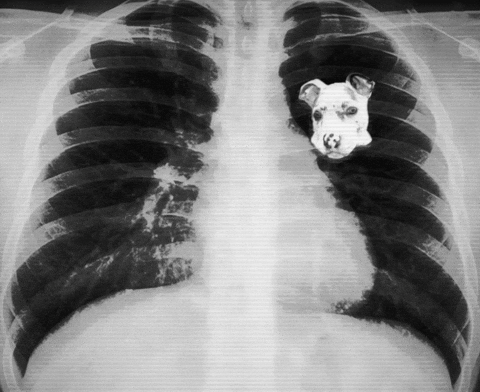 Lauren Dunn is a freshman who plays as if she's been playing college ball for years. She is a bucket. Every game, you can pencil her in for double figures, she shoots the ball efficiently, crashes the glass, and defends. The rookie is off to a hot start! 
Nichols College @ Salem State University 
Final:
SSU: 97
Nichols: 85
This game was wild! At the end of the first quarter, I looked at the scoreboard and thought, " these teams might crack 100″. The pace of play and number of possessions was mindblowing. Salem State went up 20+ in the second half, then you blinked, and Nichols cut it to single digits thanks to their pesky defense forcing 33 turnovers (30 pts off TOs). SSU had 3 of the most insane individual performances I have witnessed. Peep this:
Bash Favs: Statlines 
Nichols|| Jillian Archer: 10 min, 10 pts, only played the 2nd half (Avg 1pt/min, kind of a fun flex)
SSU|| Kylie Gates: 39min, 10pts, 12rebs, 11asts 
Bash Favs: Salem State
Irianis Delgado ||F|| Sr
Liz Zaiter ||F||Sr
Kylie Gates ||G||Jr
Did someone say "30 ball?" Yeah, Irianis Delgado not only dropped 30 but added 26 rebounds… TWENTY-SIX FREAKING REBOUNDS!
So I know what you're thinking. "Bash, how does someone drop 30 and 26 and it not be your fav statline?" (I'll address that shortly).
Do people actually understand how insane a 30 and 26 game is? It takes a lot of energy and effort to pull down 10 boards, never mind 26! Delgado Domination at its finest. 
Somehow Liz Zaiter's 29 points and 18 rebounds finishes in second place on the most ridiculous interior performances of the week. Not a soul could match up with Zaiter down low, and she was forced to the line a handful of times. Unfortunately for the defense, she's an above-average free throw shooter who went 9-11 yesterday afternoon. The two-headed paint monster of Delgado and Zaiter was a terrifying sight. 
Okay, so let's get to Kylie Gates. She had a triple-double, which got overshadowed entirely due to the inside dominance of her teammates. Once Gates figured out how to maneuver through Nichols press in the 2nd quarter, it was ON! Gates was feeling it offensively, carving the defense up, and, most impressively, was fantastic on the glass while being the smallest kid on the team. You have to give props to the double digits rebounds and she's 5'2'' doing it!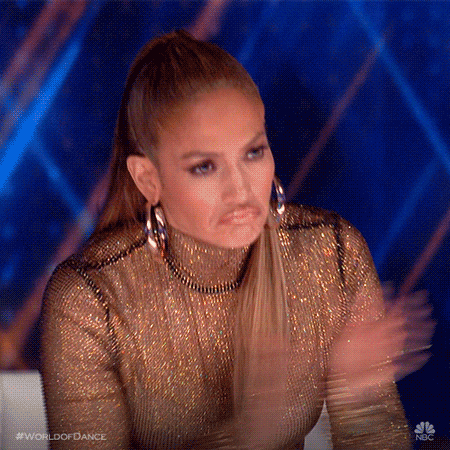 Bash Favs: Nichols
Kiera Fernandes ||G/F|| Sr
Abrianna Vazquez ||G|| Jr.
Kayliana Salazar ||G|| Fr.
Kiera Fernandes can do everything.
She is willing to defend 1-5, rebounds relentlessly, can shoot from the outside, slash, you name it, Fernandes can do it. I'm a big fan of her versatile skill set, and even though she had an off-shooting day, I loved the shot creation and the assertiveness on offense. 
Abiranna Vazquez was a major reason why Nichols cut the lead to single digits in the 4th. It wasn't just her team-high 22 points; her defense led to the momentum swinging in Nichols' favor. She forced a handful of turnovers in the backcourt, resulting in easy transition scores. Vazquez is a tone-setter on both sides of the ball, and when she cranks it up, you see the impact it has on the team. 
Kayliana Salazar is electric.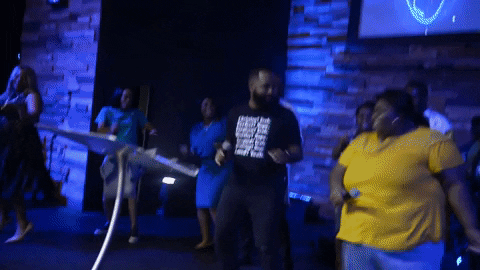 She comes into the game and flies around, making dynamic plays. Salazar hit some big 2nd half shots and was aggressive in Nichols' trap causing many turnovers and poor decision-making. 
Providence College @ Boston College
Final: 
BC:73
PC: 64
This game was even at 14 after the first quarter, and BC opened it up with a 7-0 run, led by Taina Mair and Ally VanTimmeren in the 2nd. That was the difference in the game I thought. BC never looked back after building that momentum and weathered the storm when Providence would go on a run. The physicality from both sides was something I noted. Between the screen setting and bumping of cutters, this was a game in that you had to fight and scrap for everything. Nothing came easy. 
Bash Favs: Statlines
BC|| Maria Gakdeng: 10pts, 11rebs, 3blks
PC|| Janai Crooms: 25pts, 6 rebs, 4asts 
Bash Favs: Boston College
Taina Mair ||G|| Fr
Maria Gakdeng || F/C|| So
Andrea Daley ||G/F|| So
Happy Birthday Taina!
Taina Mair gets a birthday victory and a #1 spot on the Bash Fav's list. I can't think of a better way to celebrate than that! All jokes aside, Mair was awesome today, and she is so much fun to watch operate in the open court. How she pushes the ball up the floor and fits passes through impossible windows is crazy. She is a freshman and looks like a seasoned vet at times when she's quarterbacking the offense. 
Maria Gakdeng is a disciplined post. I haven't seen many players establish a position on the block every offensive possession and operate with her back to the basket as much as Gakdeng did this afternoon. She isn't a black hole and moves the ball well. Gakdeng also is an intimidating rim protector.
Andrea Daley's motor is unmatched. She had 8pts and 8rebs off of straight hard work and hustle. I take Daley on my team any day of the week and twice on Sunday because you'll get continuous effort and activity on both sides of the ball. 
Bash Favs: Providence College 
Janai Crooms ||G|| Sr.
Olivia Olsen ||F|| So.
Nariah Scott ||G|| So.
Janai Crooms was out of her mind today! She dropped 25 points, all of which were aggressive physical drives into the teeth of the defense. There was no answer for Crooms. The power and brute Downhill strength is frightening. She finishes over the top of defenders, is unselfish, locates shooters when sucking in the defense, and Crooms is an excellent cutter. Overall, she was incredible and played at a high level from start to finish. 
I admit, I knew nothing about Olivia Olsen coming into this game. After about 3 possessions, I was a fan, and by the final buzzer, I was giving her a standing ovation for her performance.
Olsen goes for 19 and 7 on 8-13 shooting. These weren't cheapies either. Olsen was ripping baseline for up and unders and giving us 1 dribble pull-ups on Gakdeng, which is no walk in the park. She crashes the glass with authority, chins rebounds, and plays hard. What more do you want from your big? 
Did anyone else notice how good Nariah Scott was on defense? I thought she was impactful on the weak side and her defensive awareness is legit. She was one of the few players I enjoyed watching off the ball over the past week. I also thought Scott showed good shot selection and patience on offense. She got to the free-throw line several times and didn't make a lot of mistakes. 
That concludes College Week! What college do I hit up next?